About the Artist
I work in mixed media with an emphasis on acrylic, watercolor, collage and print making. Upcycling is an important element of my work. I seek simplicity in my compositions that convey both meaning and expression. I finds inspiration from my garden as well as the woods and fields that surround my home–whatever the season. My work is featured in private and corporate collections throughout the United States and Europe.
Upcycled Art – Creativity Meets Sustainability
What is upcycled art? Upcycled art is essentially the practice of repurposing discarded or previously used materials to turn them from something that is unwanted to a creative piece of art. If you have you ever thought of how you can be more sustainable, then upcycled art is something you should include in your home or office. From reusing vintage paper for the creation of collage art, to repurposing a used canvas, to refinishing a used frame, upcycling is a creative practice that motivates me.

Why is upcycling important to me? Aside from the fact that upcycled art is a form of recycling that reduces the amount of waste that ends up in the landfill or polluting our world's oceans and green spaces, it also forces me to think about my composition and how I approach a piece of art.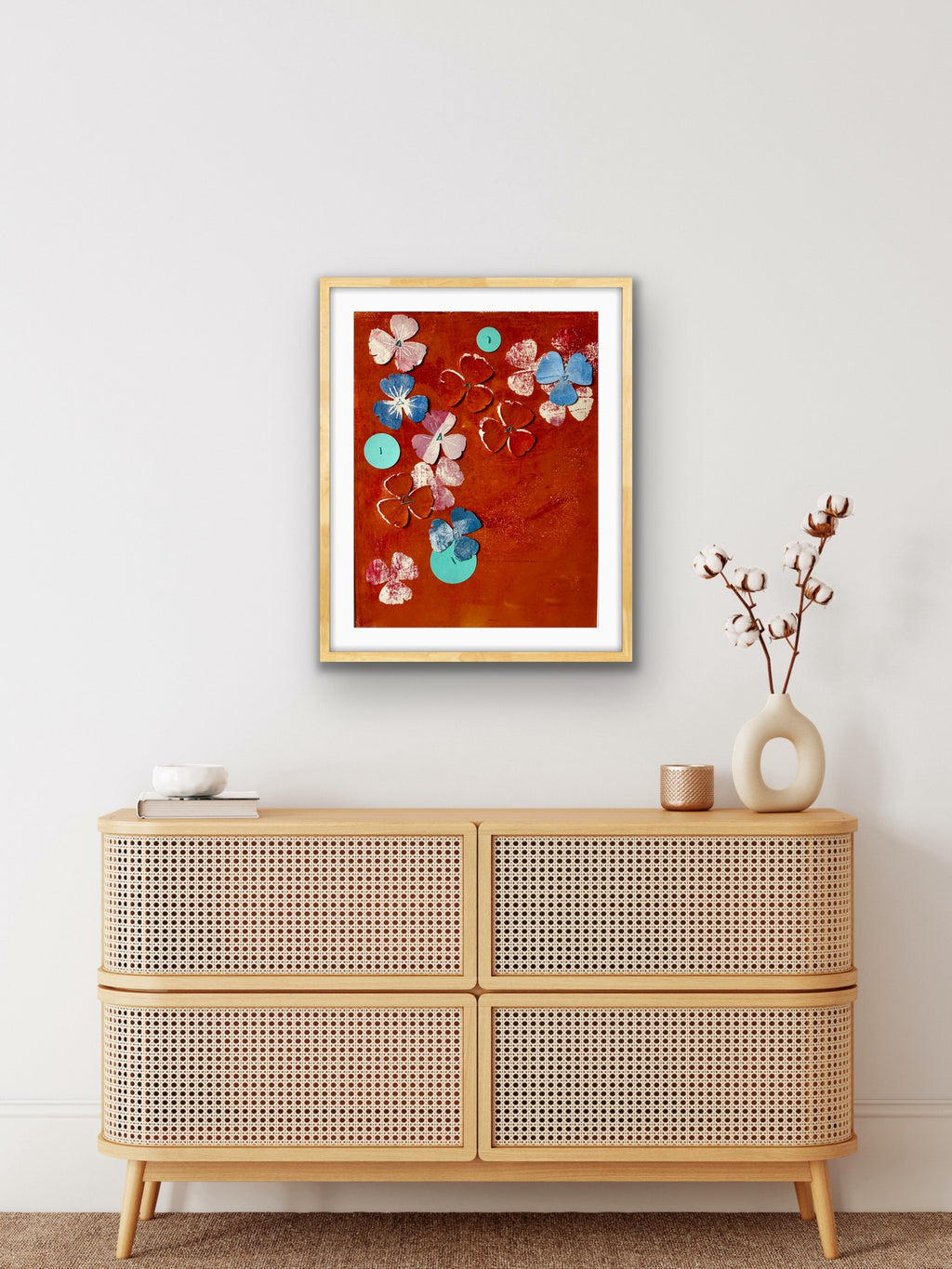 My Mantra
"I use my creativity to change the world in genuine and magic ways; inviting others to see the beauty in the small, subtle and often overlooked things."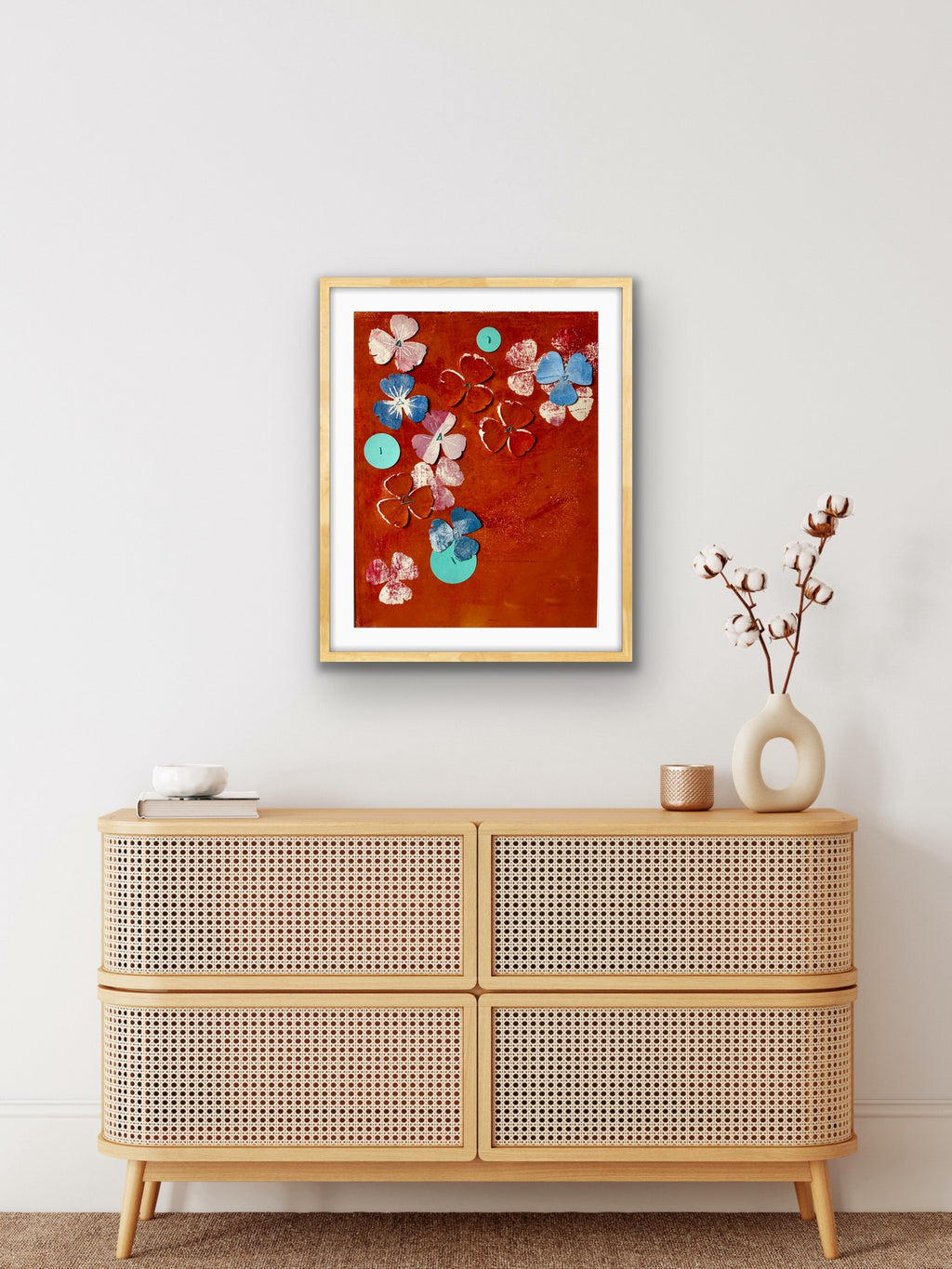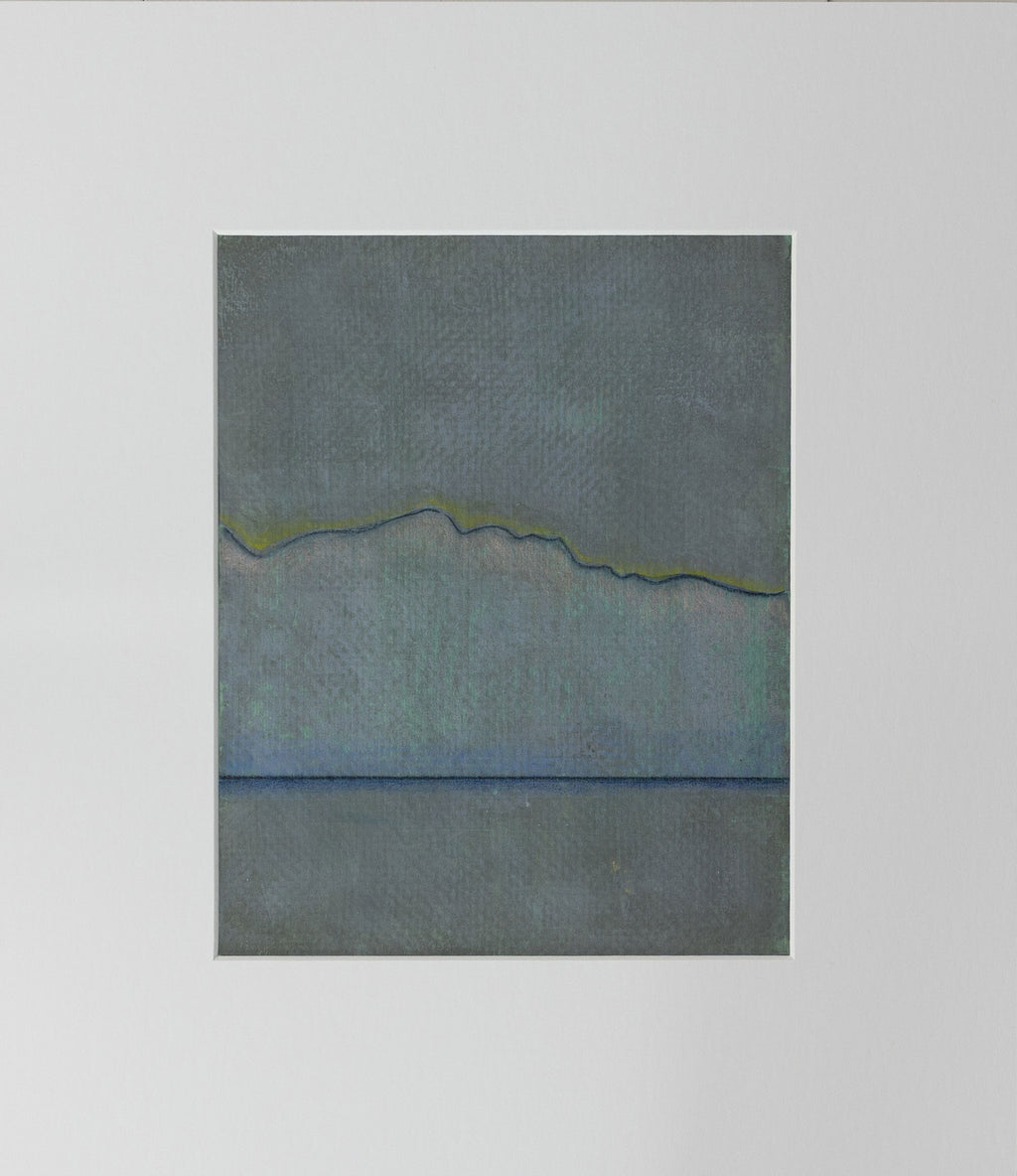 Monoprinting
I often use a technique in my work called monoprinting. What is monoprinting? Monoprinting is a fine art printing technique that uses a sheet of glass, or in my case a gelli plate, to transfer a unique image onto the sheet of paper. No two monoprints are alike, and the design created can only be used once ('mono' = single).
PAINTING
In addition to upcycling and monoprinting, I often just simply paint on paper or canvas. My paintings are inspired by the flowers in my garden or the landscape from a walk or hike.
Ginger Jars and Vases
Often my paintings include vases or ginger jars. The blue and white combination fascinate me. But where do they come from? They originated in China in the Qin Dynasty, Originally, ginger jars were used for storing and transporting spices. They began being exported to Europe in the 19th century. That's also when they started being used as decorative objects.
the Garden
As an avid gardener, flowers and plants never cease to provide me inspiration. You will see organic forms, flowers, and plants in many of pieces.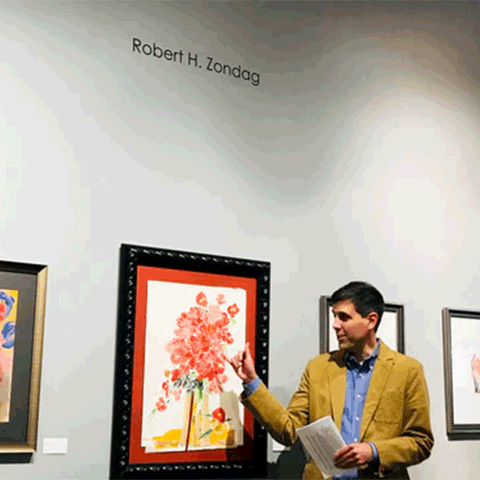 Shows and Galleries
My work has been on display in various shows and galleries. I enjoy the opportunity to meet visitors to these spaces and share my creative process. Sign up for my newsletter to stay informed of my shows.